LIVING WITH PURPOSE RETREAT
A Transformational Experience for Women to Explore Your Path to a Purposeful, Meaningful Life!
June 2nd - 5th, 2023
New Buffalo, Michigan
If you are tired of just going through the motions and want to find more joy in life, join us on this personal discovery retreat to reignite your soul!
Registration & Details Here!
Imagine this...
A weekend focused on YOU!
...the day starts with yoga and meditation on the private beach, with the soothing sound of the waves to gently wake you...
...next, guided personal discovery workshops surrounded by nature in the all season room, with the birds chirping to keep our spirits high...
...then off to an afternoon hike where we surround ourselves with nature and all of it's wisdom and beauty...
...later, we enjoy dinner and conversation together with like-minded women...
Rediscover the importance of self-care and human connection
We've all been through a lot in the past few years, and a lot has changed. Now more than ever, it's time to live with more intention and joy.
This retreat will give you the wide-open space for self reflection (both guided and independent), with a mixture of connecting with others and solo time alone.
So tell me, is this you?
You want to live with more intention versus letting life just pass you by
You have learned how precious life is and that you want to live more fully
You are feeling the effects of burnout and fatigue and want to feel recharged
You are in a state of transition and you want some space to reflect on your future
You are feeling disconnected and crave authentic connections with other like-minded women
You've come to understand that experiences are what makes life worth living and want more
If you answered YES to any of these, than this retreat was made especially for YOU...
That's why you are going to love the Living with Purpose Retreat!
Give yourself this gift of personal attention, rejuvenation, connecting with nature, meeting new friends and FUN!
This charming home and lakefront location, along with the reflective retreat experiences, will allow you to step away from your routine, focus on yourself, and become more intentional about life and how you are choosing to spend it.
What is it like to attend a retreat?
Never been on a retreat before? Don't worry, you're not alone. So what is a retreat like this all about? Check out this short video from Jen's last retreat, and experience it for yourself!
The Riviera Beach Cottage
Nestled in the Riviera neighborhood, just one mile from downtown New Buffalo, this cottage is the perfect gathering place for intimate groups.
With a mile of private, lakefront beach on the shores of Lake Michigan, it's the perfect escape from your daily responsibilities and work. This modern cottage features an all-season room letting nature come in no matter what the weather, a workout room, a game room, and more!
This is the perfect retreat to get away from it all and enjoy quality time away from your daily life.
Group cooking experience
Health Coach Ann Hackman has thoughtfully curated a healthy and delicious dinner menu we will prepare together as a group on Friday evening. You'll learn how to incorporate fresh, local ingredients to create an amazing macronutrient-balanced meal. Get ready to gather around the kitchen, roll up your sleeves, and have fun connecting, cooking, and dining together.
A special dinning experience at Granor Farm
Granor Farm is a certified organic farm located in Three Oaks, Michigan. Included in the cost of your retreat is the Saturday night Taste of Granor dinner. The menu is unique to that moment in time, featuring vegetables and grains grown by Granor and other ingredients from local farms, along with an included wine pairing (non-alcoholic drinks also provided). These limited-availability dining experiences take place in the newly constructed innovative Greenhouse, located less than 100 feet from the fields.
What IS Included:
Daily guided retreat workshops, yoga and meditations led by Jen & Pam, professional coaches ($3,000 value)
Healthy cooking and living workshops led by Ann Hackman, Health Coach ($500)
1:1 personal post-retreat coaching session to discuss how to implement what arose during the retreat ($375 value)
Accommodations, private beach access and healthy meals ($1,500 value)
Pre-Retreat group call before the trip to prepare you for your journey, answer any questions and do introductions.
Snacks, surprises and more! ($75+ value)
TOTAL VALUE $5,450
What's NOT Included:
Travel expenses to and from New Buffalo, MI
Your expenses while traveling (taxis, food outside the cottage/in town, etc.)
Alcohol beyond the wine pairings with Friday and Saturday dinners
Any extra fees based on personal requests that go beyond the standard included options
Personal, medical or trip cancellation insurance
Your Retreat Investment
$2,500 all-inclusive of accommodations, food, activities, retreat workshops, one-on-one follow up coaching session with Jen, and more!
This retreat is limited to 8 people at this time.
Not sure if this trip is for you? Make an appointment to chat with Jen HERE to get your questions answered.
If you prefer a custom payment plan, please request it and I will work to accommodate you.
2023 Living Life with Purpose Retreat $2,500
It's time for you to invest in your own wellbeing
Reserve Your Spot Now!
What are the travel details?
What is the deposit, payment and cancellation policy?
Why a retreat and not just a vacation?
Reserve Your Spot Now!
To secure your place on the retreat, please click below.
*See all payment and cancellation details in the FAQ section.
CLICK HERE to RESERVE YOUR SPOT!
Meet Jen, Retreat Leader
Jen is the founder of Position For Success Coaching & Consulting, offering positive life and career coaching with the goal of sparking and connecting women.
Jen combines her ex-corporate knowledge with her coaching skills to provide insightful and practical tools for her clients. She has led countless corporate and team-building group sessions and is a master facilitator.
Most of all, she is passionate about uplifting women to spark their inner power to find more joy, success and fulfillment.
You can contact Jen directly with questions at [email protected]
Meet Pam, Retreat Assistant, Life Coach and Yoga Instructor
Pam is the founder of The Resilient Restauranteur Coaching, offering life coaching for restaurant professionals (her former profession) and beyond.
Pam specializes in helping her clients create the life they crave. She is also a mindfulness expert through the modalities of yoga and meditation.
Retreat attendees love her calming presence and inspiration.
Meet Ann, Health Coach
Ann Hackman is the founder of the RESTORE Health Coaching Program, helping women understand their complicated bodies and restore their health for good.
Ann teaches women how to transform their lives and take control of their health by bringing balance to hormones and metabolism using whole-food nutrition, movement, stress management, sleep, rest, mindfulness, and exercise.
Ann's passion and purpose is to help you live in your best state of health and well-being so you can knock this one life you have out of the park.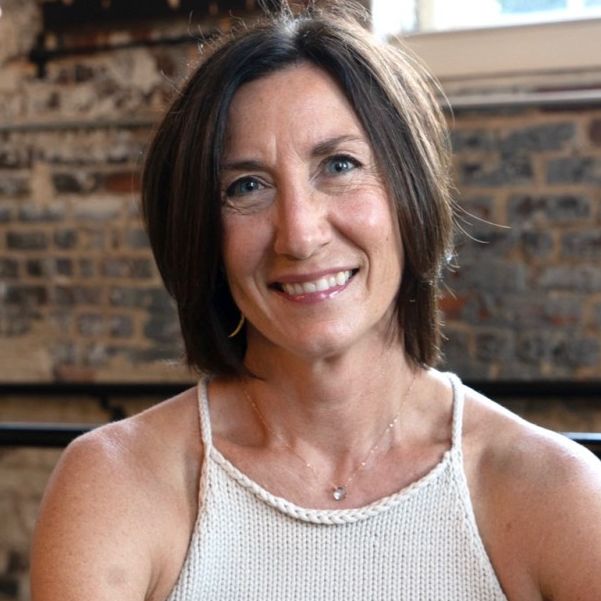 Have questions?
If you want to talk to Jen directly about this retreat and any questions you have, click on the button and schedule a call!
Schedule a Call